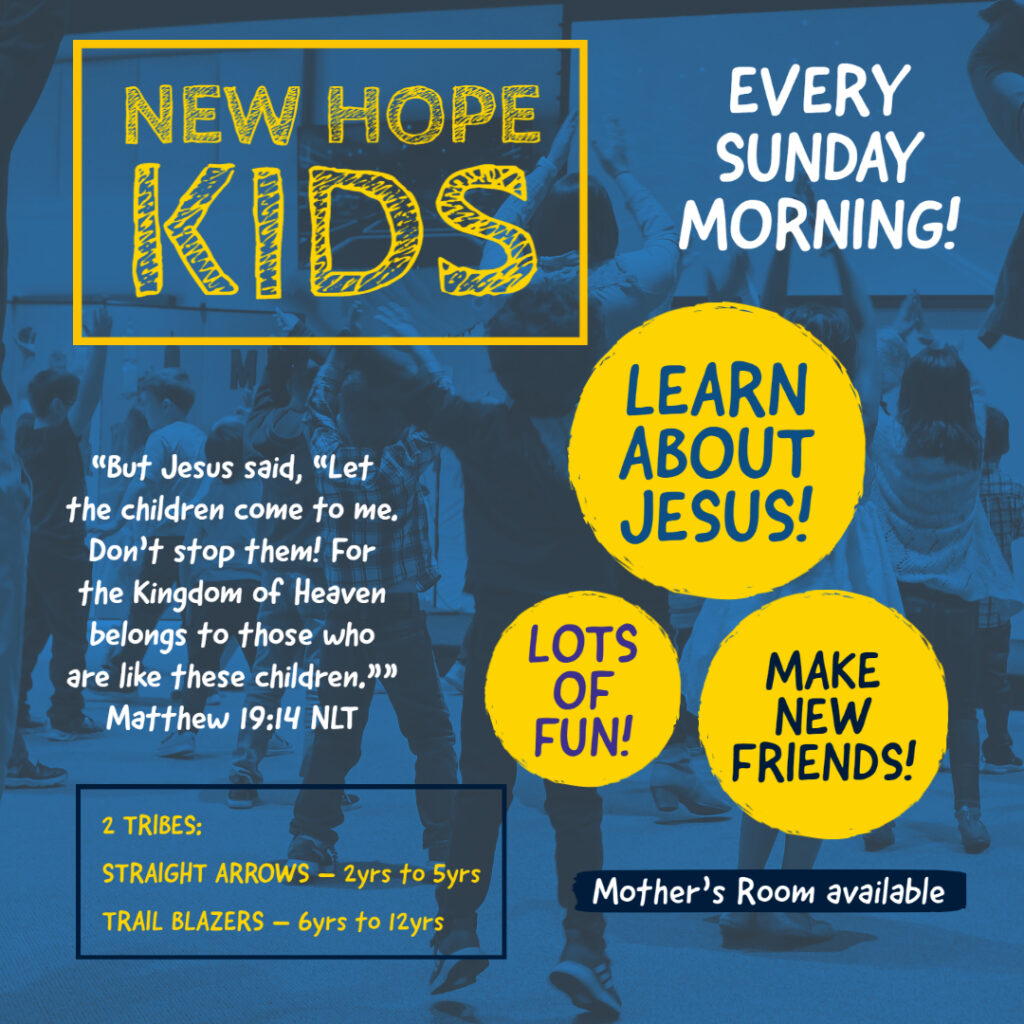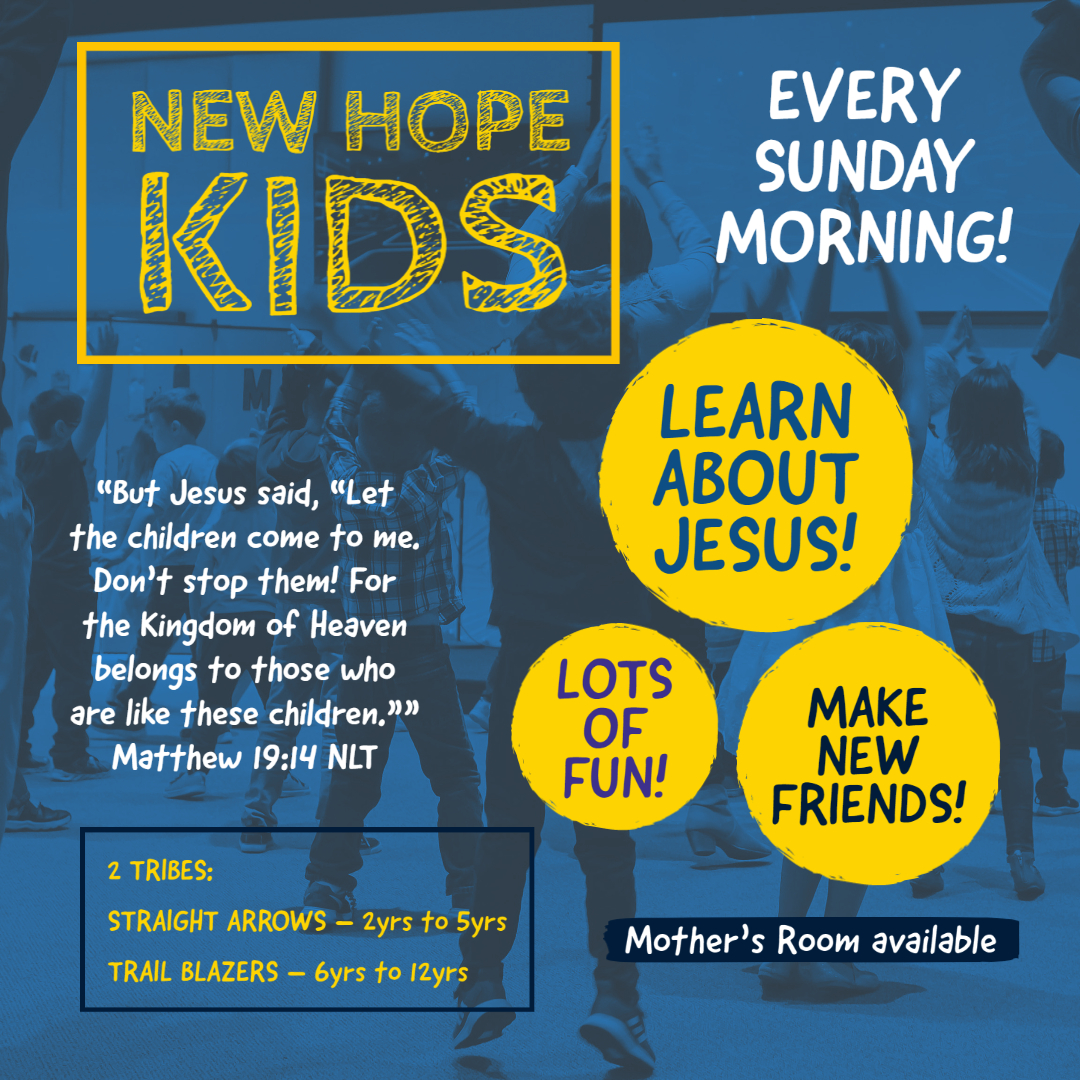 New Hope Kids
At New Hope Brisbane, we believe children are a very important part of the Kingdom of Heaven. Jesus said in Mark 10:14 "Let the children come to me and do not hinder them, for the kingdom belongs to such as these".
So with that in mind we invite all the children to be a part of our New Hope Kids Church, which meets in the Kids Church area after our worship and praise together in the main church auditorium. On the scheduled weeks they will learn the amazing truths of God's word, they will play games, sing songs and have heaps of FUN. We also value the kids participation in the main church service on the occasional Sunday and this happens mostly through the school holidays but can also be on other occasions.
Check-In
Your child is important to us. So on each visit, we need a parent/legal guardian to sign each child in with the children's names a contact phone number if you are needed to return to collect them during a service and any special instructions (allergies, special needs) for each child. You also need to check your child out by signing them out at the end of service.
Kids Tribes
STRAIGHT ARROWS – 3yrs to 5yrs
TRAIL BLAZERS – Prep to Grade 6
We have two Tribes each week – STRAIGHT ARROWS (3yrs to 5yrs) and TRAIL BLAZERS (Prep to Grade 6). Both groups meet in the same area and split off into other areas for different lessons.
Safety
Your child's safety is our first priority. All New Hope Kids volunteers pass a background check, and need a current blue card. All volunteers adhere to our Child Protection and Safety Code. If you have any concerns please speak with a New Hope Kids team member.
Mothers Room and Creche
We have a mothers room at the back of our auditorium area where mums can breast feed or change their babies in a discreet and private area.
There is also a small creche room to the side of the auditorium which is not supervised but is equipped with some toys and books. Parents are welcome to go and spend time with small children and still see and hear the service.
For more information please contact info@newhopebrisbane.org or call 0738392312.