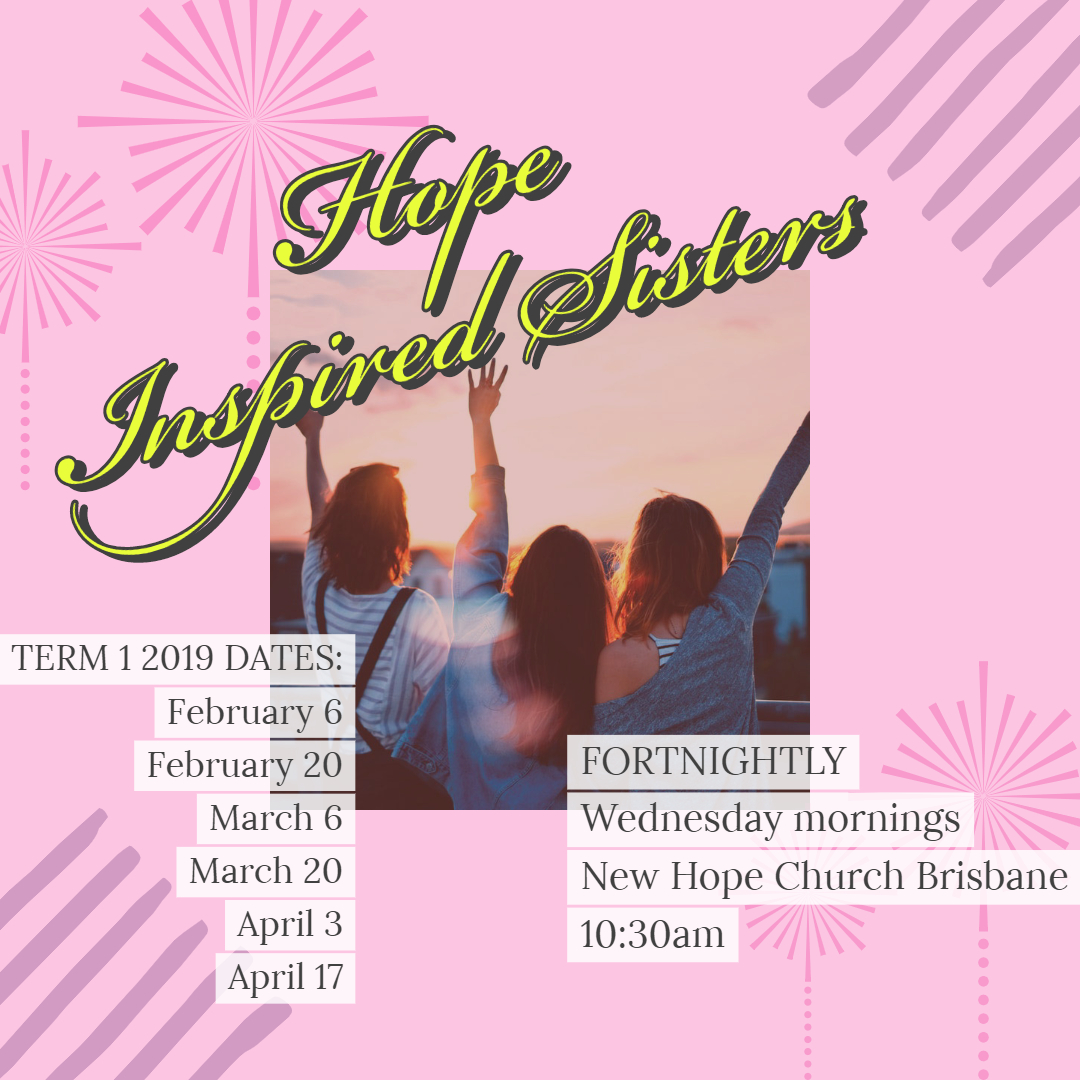 Hope Inspired Sisters
Hope Inspired Sisters is designed to equip women walk in God's destiny and purpose for their lives. In this group women of all ages and stages join together in faith for fun and fellowship. The mornings normally consist of a light lunch, inspiring message, worship and and prayer.
Inviting all ladies to join us as we continue our teaching series on Song of Solomon.  We had such a beautiful morning at the launch of this series, with many hearts touched and encouraged., and this promises to be another special series of teaching. 
For more information please contact Luell on 0423 596 260