Every Wednesday Night during the term time a number of groups meet for discipleship.  This is an area that New Hope Church has a great heart for, to discipleship people, equipping them to function in their spiritual gifts and the supernatural power of God with the Word of God.  Currently there are three different types of groups that meet on a Wednesday:-
For those exploring faith and new believers
Mature believers
Men
Over the course of the year different studies take place amongst these groups, and they will occasionally join together for specific studies.
Special events for the church may also fall on Wednesday nights, where there may a be a guest speaker, worship leader or mission team.
For more information, please contact our admin team on  07 3839 2312 or email info@newhopebrisbane.org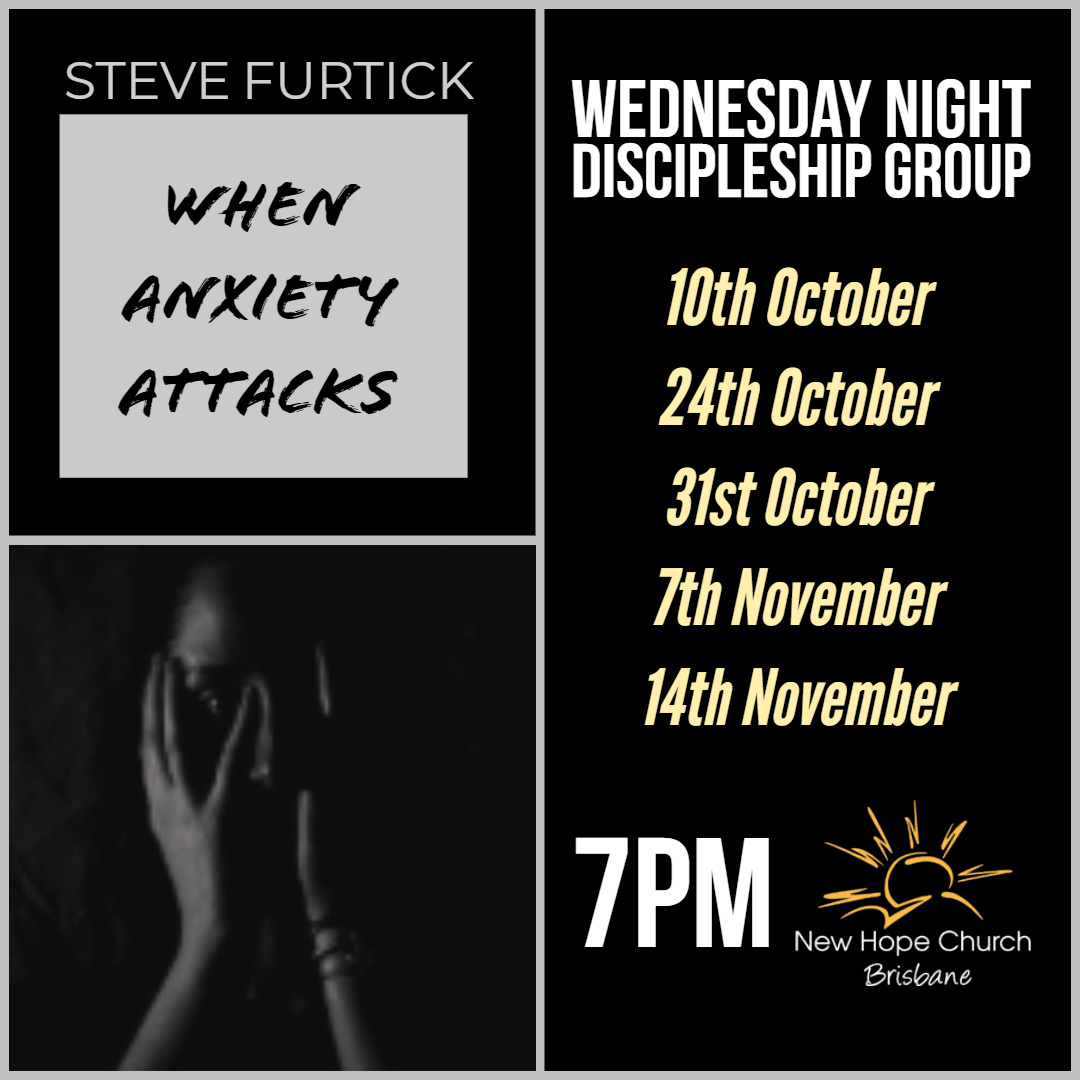 Steven Furtick- When Anxiety Attacks
For the Wednesday Night Discipleship group we will be running a 5-part series from Pastor Steven Furtick about overcoming anxiety.  This course will help you rise above fear and walk in the peace of God. Don't wait, don't put it off. Arm yourself and be prepared to overcome your battle with negative emotions.
Join us at NHCB at 7pm for pizza, followed by this great teaching series.