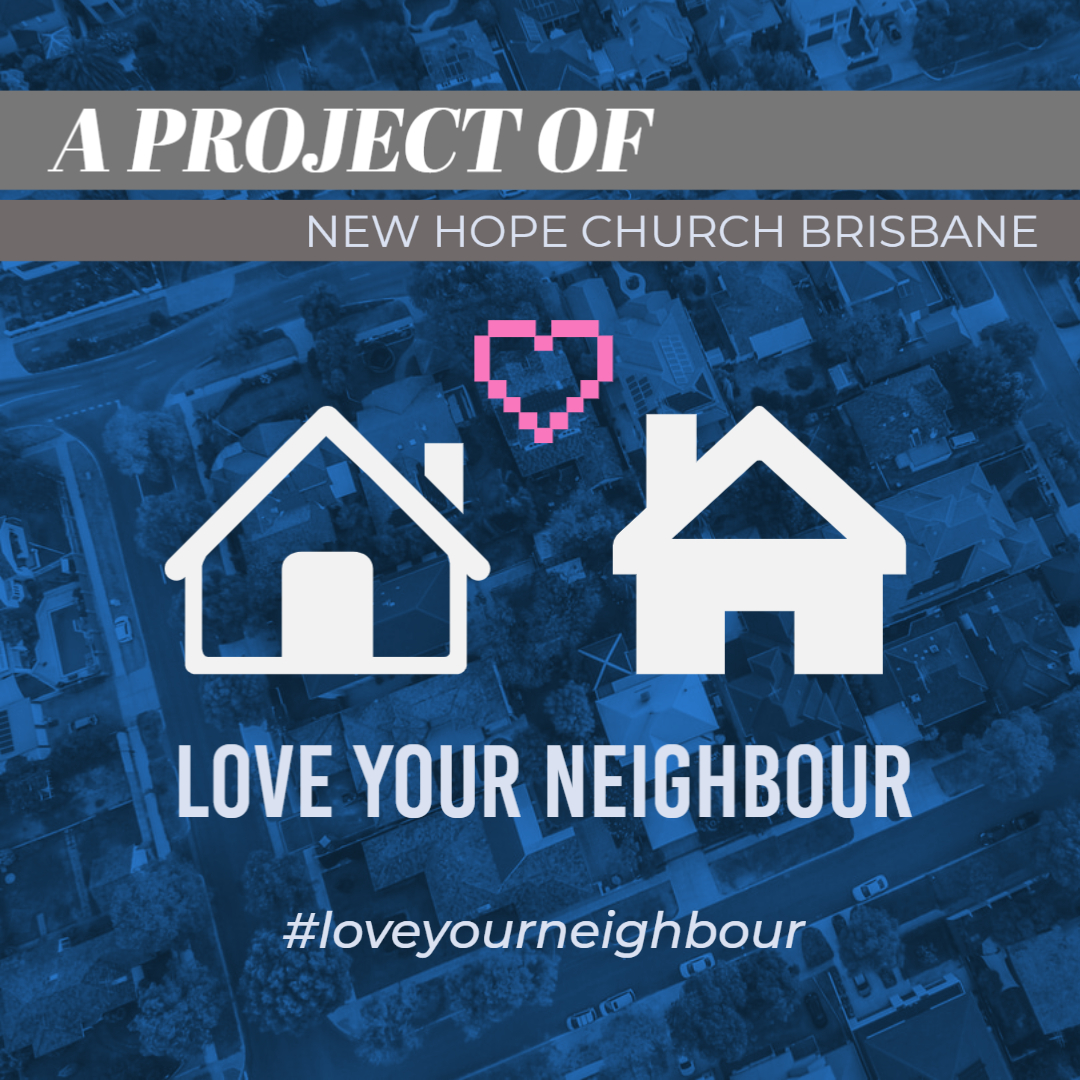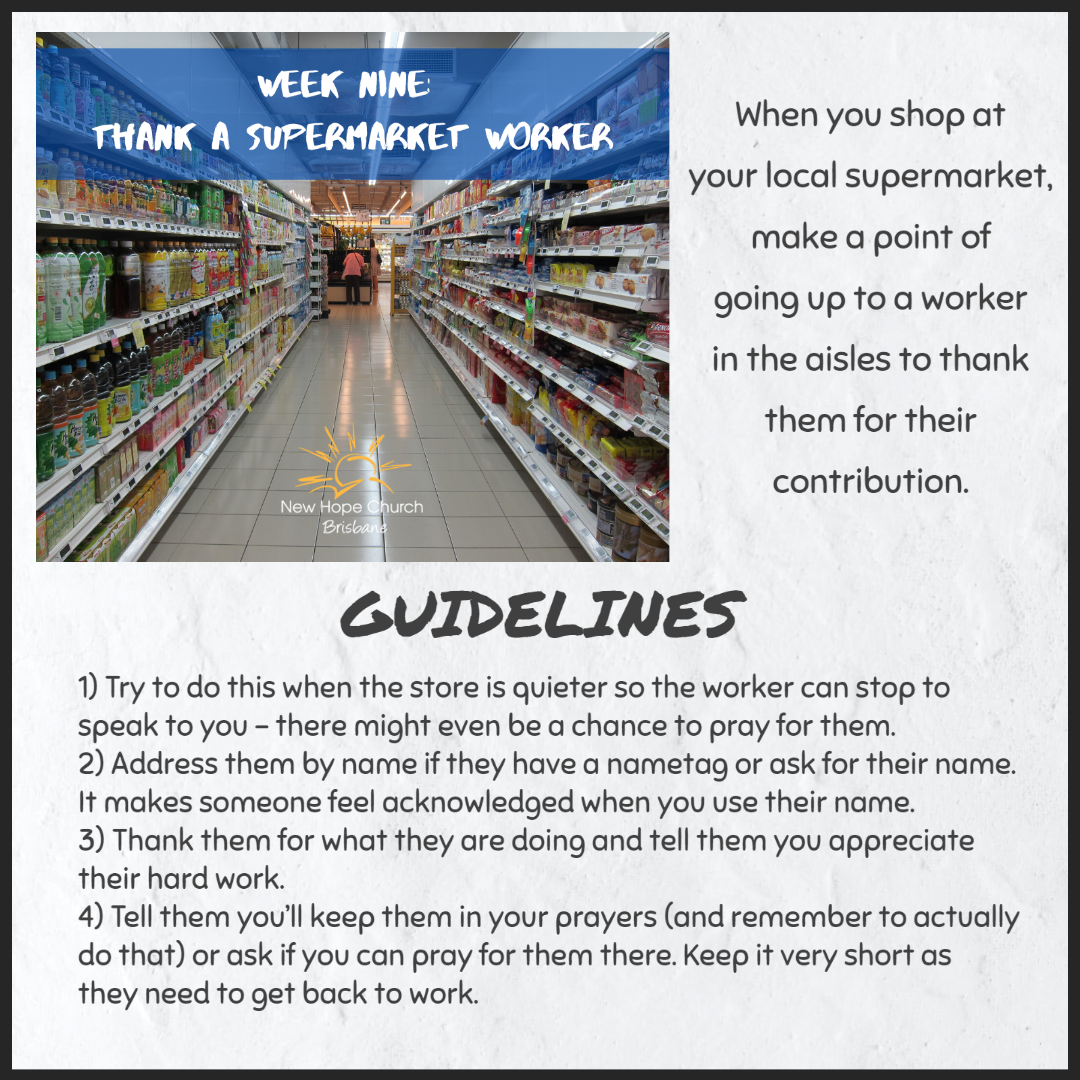 "Love Your Neighbour"
For you, brethren, have been called to liberty; only do not use liberty as an opportunity for the flesh, but through love serve one another.  For all the law is fulfilled in one word, even in this: "You shall love your neighbor as yourself" – Galatians 5:13-14 NKJV
God has called us to serve one another in love, and now more than ever, people need to experience the love of God. We are the hands and feet of Jesus, carrying the hope of the Gospel to the nations. As a church we have the opportunity to reach out to those around us, not just to our loved ones, but also to our neighbours and in fact every person we come into contact with.
At New Hope Church Brisbane, Jesus is Our Hope, People are Our Purpose and Love is Our Call.
Each Sunday we will post instructions for a task to be completed in the week ahead. This will help us to work together and in unity as we impact our city for the Kingdom of God. To keep it simple and easy to follow, we will work on the basis of One Task, One Person, One Week – one task for one person within one week.
Challenge yourself to bless someone different each week. Try to bless a stranger or someone you don't know well, so we can also reach people who might not have accepted Jesus yet. It's a good idea to keep a journal so you can remember what you did each week. You can also write down any new ideas you think of which we would love to hear about. Brush up on how to lead someone to salvation and practice sharing your testimony. You never know when someone will be open to receiving Jesus Christ as Lord and Saviour of their lives.
The harvest is plentiful, and the workers are few. We encourage you to share your testimonies on our Facebook and Instagram page using the hashtag, #loveyourneighbour. Please make sure that you have a person's permission before posting any of their personal details. We need to respect people's right to privacy.
Please e-mail us your testimonies – infonewhopebrisbane@gmail.com